11th International Sustainability Transitions Conference (IST2020)
---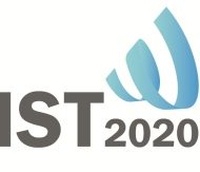 Type Congress Organisation
Funding Bodies
Vienna Business Agency. A service offered by the City of Vienna.
Duration March 1, 2020 - Sept. 30, 2020
Tags
Press 'enter' for creating the tag
Madner, Verena (Details)

Project Head

Neumann, Michaela (

Former researcher

)
Abstract (German)
Die IST2020-Konferenz zum Thema "Governance in an Era of Change - Making Sustainability Transitions Happen" wurde vom Forschungsinstitut für Urban Management und Governance, dem Institut für Recht und Governance und dem Austrian Institute for Technology (AIT) in Zusammenarbeit mit dem Sustainability Transitions Research Network (STRN) veranstaltet.
---
Abstract (English)
The 11th International Sustainability Transition conference was held from 18-21 August 2020 as an Online Event. The conference was co-organized by AIT Austrian Institute of Technology, Center for Innovation Systems & Policy and Vienna University of Economics and Business (WU Wien), Institute for Law and Governance/Research Institute for Urban Management and Governance in association with the Sustainable Transition Research Network (STRN). The conference attracted more than 680 participants globally.
Partners
AIT Austrian Institute of Technology GmbH - Austria
Sustainability Transitions Research Network (STRN) - Austria