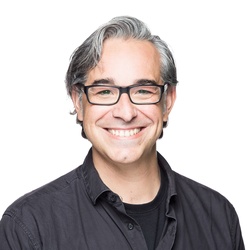 Jesus Crespo Cuaresma
Univ.Prof. Dr.
Jesus
Crespo Cuaresma
Telephone:

Email:
Contact information and photo taken from and editable at WU Directory.
CV
since 2019
CESifo Fellow

2013

-

2018

Adjunct Professor, Norwegian School of Economics
since 2011
Director of Economic Analysis, Wittgenstein Centre for Demography and Global Human Capital
since 2010
Professor of Economics, Vienna University of Economics and Business
since 2009
Scientific Consultant, Austrian Institute of Economic Research (WIFO)

2007

-

2010

Professor of Economics, Department of Economics, University of Innsbruck, Innsbruck (Austria)
since 2006
Research Scholar, International Institute of Applied Systems Analysis

2000

-

2007

Associate professor (previously assistant professor), Department of Economics, University of Vienna, Venia docendi in Economics; June, 2005
Researcher Identifier
Awards and Honors
2019

Scottish Journal of Political Economy Best Paper of the Year
Vladas Jurgutis Award

2017

2017 Award for Innovative Teaching, WU Vienna
Shortlisted for Ars Docendi Award

2016

2016 Award for Excellence in Teaching, WU Vienna

2015

Ranked 7 in Top 100 researchers under 40 years old in the Handelsblatt Ranking of Economists, 2015

2008

Best Joke Award, Empirical Economics Workshop, University of Groningen, June
Lecturer of the Year at the Faculty of Economics and Statistics, University of Innsbruck, awarded by the SOWI-Forum.

2003

Young Economist Award, Austrian Economic Association, 2003.

2002

Heinrich Graf Hardegg'sche Stipendienstiftung für Doktoren, 2002.
Classifications
No classifications found.
Expertise
Activities
Position in scientific committee

2002

-

2005

Spring Meeting of Young Economists - Speaker of the board
Membership in scientific association
None
Austrian Statistical Society - Member
None
Austrian Economic Association - Member
None
American Economic Association - Member
Editor of a scientific journal
since 2016
German Economic Review
Member of the editorial board

2014

-

2018

Economic Systems
Invitation to Research Seminar
2019
University of St Gallen
2019
University of Salzburg
2018
University of Innsbruck
2017
Universidad de Zaragoza
2017
Norwegian School of Economics
2017
Hamburg University
2017
Freie Universität Berlin
2016
Masaryk University, Brno
2016
Joint Research Center, European Commission
2015
University of Sevilla
2015
Technical University, Gdansk
2015
Norwegian School of Economics
2014
Norwegian School of Economics
Organization scientific meeting (Conference etc.)
since 2015
Applied Economics Meeting - Member of scientific committee
Position in administration
since 2018
Department of Economics - Deputy Head
since 2010
Institut für Makroökonomie - Head of Institute
Projects