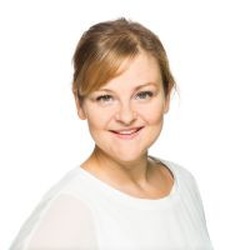 Barbara Schmidt-Unterberger
Dr.phil.
Barbara
Schmidt-Unterberger
Telephone:

Email:
Contact information and photo taken from and editable at WU Directory.
Affiliation
CV
since 2014
Senior Lecturer post doc

2013

-

2014

Senior Lecturer pre doc

2009

-

2013

Research and Teaching assistant pre doc

2009

-

2014

PhD Applied Linguistics
2008
English Language and Literature Studies (Mag.a phil Degree, University of Vienna)
2007
SP Certificate (Teaching English for Specific Purposes)
Researcher Identifier
No researcher identifier found.
Awards and Honors
2019

WU Award for Outstanding Research Achievements
Classifications
Expertise
nguage Integrated Learning (CLIL)
English as a Medium of Instruction (EMI)
English-medium Instruction (EMI)
English-medium programmes (EMPs)
English for Specific Purposes (ESP)
English Language Teaching (ELT)
Internationalisation of Higher Education
Internationalisation policies at national and institutional levels
Second Language Acquisition
Activities
Research Cooperation
2007
Stadtschulrat für Wien in Kooperation mit dem Institut für Anglistik und Amerikanistik der Universität Wien - Evaluation project manager
Attendance scientific meeting (Conference etc.)
2010
Professionalising multilingualism in higher education, Luxembourg, 4. – 6. Februar 2010 - Conference attendance
2010
Languages in Higher Education Conference 2010: Raising the Standard for Languages 1. & 2. Juli, London - Conference attendance
2010
2nd ESP/ EAP Conference: ESP/ EAP INNOVATIONS IN TERTIARY SETTINGS: PROPOSALS AND IMPLEMENTATIONS". Kavala, May 21-23, 2010 - Conference attendance
2010
2010 CEL/ELC Forum The Multilingual Challenge: the next generation, Brussels, 2-3 December 2010 - Conference attendance
2009
37. Österreichische Linguistiktagung, Salzburg, 5. – 6. Dezember 2009 - Conference attendance