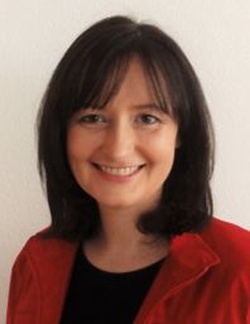 Monika Knassmüller
Mag.Dr.rer.soc.oec.
Monika
Knassmüller
Telephone:

Fax:

+43 1 31336 904259

Email:
Contact information and photo taken from and editable at WU Directory.
Affiliation
CV
No curriculum entries found.
Researcher Identifier
No researcher identifier found.
Awards and Honors
2017

Awarded Academic Advisor of the Year 2015/16 (Kooperationsbeauftragte des Jahres), given by WU Vienna and ÖH WU (Students' Union)

2014

Best Paper Award of the Permanent Study Group IX, European Group for Public Administration (EGPA) for the paper "Culture Matters – the Training of Top Civil Servants in Austria, Germany, the Netherlands and Switzerland" (with Sylvia Veit), EGPA Annual Conference, University of Admin. Sciences, Speyer
Excellence in Teaching Award. Course: Public Management V: Management of / in Selected Policy Fields

2013

Excellence in Teaching Award. Course: ZuWi II: Ethics and Good (Corporate) Governance

2008

Award for Higher Education Management 2008: first prize for the project "Lehrorganisation neu" (Reorganisation of Teaching Administration; with Karl Sandner, Markus Schelenz, Ute Steffl, Oliver Vettori), given by the Danube University Krems

2005

Druckkostenzuschuss für WU-Dissertationen für die Publikation in der Schriftenreihe "Forschungsergebnisse der Wirtschaftsuniversität Wien"
Classifications
Expertise
Higher Education Management
Public Governance
Public Management
Teaching and Training
Activities
Position in jury, advisory board, curatorship
2009
BBG Innovationspreis - Jurymitglied
Position in internal committee for appointments
2021
Berufungskommission Full Professor of Ethics in Management - Mitglied
2014
Berufungskommission Full Professor of Empirical Business Research - Mitglied
Position in internal habilitation committee
2021
Habilitationskommission Dennis Jancsary - Mitglied
2020
Habilitationskommission Mia Raynard - Mitglied
2015
Habilitationskommission Kerstin Neumann - Mitglied
Member of the editorial board
since 2021
Teaching Public Administration (Sage) - International Advisory Board
Reviewer for a scientific journal
since 2014
Teaching Public Administration
since 2013
International Journal of Public Sector Management
Position in administration
since 2017
Senat der WU - Mitglied Senat
since 2017
Department Management - Sprecherin Mittelbau Departmentkonferenz
since 2014
Institut für Public Management und Governance - Deputy Head of the Institute
since 2013
Department Management - Mitglied Departmentkonferenz

2011

-

2012

Department Strategy and Innovation - Mitglied Departmentkonferenz

2008

-

2012

Department Strategy and Innovation - Qualitätsbeauftragte Lehre

2001

-

2008

Vizerektorat für Lehre - Stabstelle zuständig für Sonderprojekte
Academic advisor

2014

-

2015

University of Alberta (Undergraduate Exchange Program)
since 2014
Universiteit Utrecht (Undergraduate Exchange Program)
since 2009
University of Sydney (Undergraduate Exchange Program)
since 2008
University of South Australia (Undergraduate Exchange Program)
Projects
2012

2010

2009

2003

2001

1998