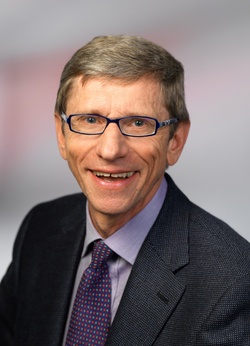 Franz Tödtling
ao.Univ.Prof. Mag.Dr.rer.soc.oec.
Franz
Tödtling
Telephone:

Email:
Contact information and photo taken from and editable at WU Directory.
Affiliation
CV
since 2016
retired

2008

-

2012

Director of the Institute for Regional Development and Environment
2007
Member of the Reearch Institute for Spatial and Real Estate Economics
since 1997
Professor at the Vienna university of economics and business administration

1992

-

1993

Schumpeter Fellowship of Research at Harvard University
1990
tenure decision record
1981
doctoral degree
Researcher Identifier
No researcher identifier found.
Awards and Honors
2013

Emerald Citations of Excellence Award for 2013

1992

Schumpeter Fellowship

1990

Senator-Wilfling-Preis der Wirtschaftsuniversität Wien
Classifications
Expertise
European regional development
Industrial clusters and regional Development
innovation- and technology policy
Innovation systems
regional policy
Knowledge economiy and geographical space
Activities
Position in scientific committee
2009
Gesellschaft für Regionalforschung - Vice Chairman

2008

-

2013

Departmentkonferenz Soziökonomie
Position in committee for appointments
2004
Berufungskommission Wirtschaftsgeographie Hafenuniversität Hamburg
Position in internal committee for appointments
2010
Berufungskommission Public Policy and Governance

2008

-

2009

Berufungskommission für Umweltwirtschaft
Position in internal habilitation committee
2010
Habilitationskommission Dr. Michaela Trippl
Reviewer for scientific organization
2014
Wissenschaftliche Kommission Niedersachsen - Peer reviewer
2000
Europäische Kommission, Forschungs-Rahmenprogramm - Peer reviewer
1993
Fonds zur Förderung der wissenschaftlichen Forschung - Peer reviewer
1990
National Science Foundation - Peer reviewer
Membership in scientific association
since 2000
Regional Studies Association - Member
since 1978
Gesellschaft für Regionalforschung - Member
since 1978
European Regional Science Association - Member
Member of the editorial board
since 2015
European Planning Studies - Member of Editorial Board

2000

-

2008

Economic Geography - Member of Editorial Advisory Board
since 1998
Jahrbuch für Regionalwissenschaft - Member of Editorial Board
since 1994
European Urban and Regional Studies - Member opf Editorial Board
Reviewer for a scientific journal
since 1998
Industry and Innovation
since 1995
European Urban and Regional Studies
since 1992
European Planning Studies
since 1990
Technovation
since 1990
Research Policy
since 1990
Economic Geography
since 1987
Jahrbuch der Regionalwissenschaft
since 1985
Regional Studies
since 1985
Papers of regional science association
since 1985
Environment and Planning A, C
Organization scientific meeting (Conference etc.)
2014
ERSA Konferenz in St. Petersburg - Organiser of Special Session on Cluster Evolution
2010
European Urban and Regional Studies Conference
Position in administration

2008

-

2012

Departmentkonferenz
Research and Teaching Stay
2014
CIRCLE, Universität Lund - Research project, joint publication
Projects
2015

2011

2007

2006

2005

2003

2002

2000

1997

1996