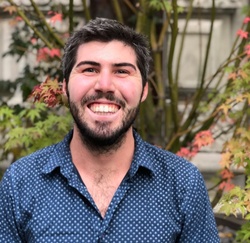 Nathaniel Barlow
Nathaniel
Barlow
MSc (WU)
Email:

About me:

Nathan Barlow is a PhD candidate in Socio-Economics at the Vienna University of Economics and Business, researching the role of strategies for social-ecological transformations. He is interested in the relationship between radical long-term systemic change and short-term necessary steps. Nathan is on the editorial team of degrowth.info, was an organiser of the Degrowth Vienna 2020 Conference: Strategies for Social-ecological Transformation, and is an editor of the forthcoming collected volume on Degrowth & Strategy.
Contact information and photo taken from and editable at WU Directory.
Affiliation
CV
No curriculum entries found.
Researcher Identifier
No researcher identifier found.
Awards and Honors
Classifications
No classifications found.
Expertise