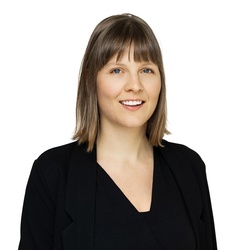 Bernadette Hofer-Bonfim
Bernadette
Hofer-Bonfim
MA
Telephone:

Email:
Contact information and photo taken from and editable at WU Directory.
Affiliation
CV
since 2020
Teaching and Research Associate - Vienna University of Business and Economics

2018

-

2020

Project assistant at the International Organization for Migration (IOM - UN Migration)
2017
Graduate Research Assistant at the University of Porto (Instituto de Literatura Comparativa Margarida Losa)

2016

-

2018

M.A. Languages and Communication at the Università degli Studi di Modena e Reggio Emilia
Researcher Identifier
No researcher identifier found.
Awards and Honors
2022

Nigel Holden Prize Runner-Up
Classifications
Expertise
Projects
2021

Covid-19 and the global health threat of "vaccine hesitancy": Analysing #vaccine discourses in Brazilian Portuguese and in German on Twitter (2021-2022) (Details)
Diversity & Inclusion across languages Insights into communicative challenges from theory and practice (2021-2022) (Details)

2020

Tracking (re)-interpretations of corporate Diversity & Inclusion discourses: A comparative study on the meaning(s) of D&I in the Brazilian, Italian and US American banking sector (2020-2024) (Details)