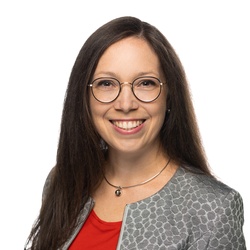 Viktoria H.S.E. Robertson
Univ.Prof. Mag.Dr.iur.
Viktoria H.S.E.
Robertson
M.Jur.(Oxford)
Telephone:

Email:

About me:

Viktoria Robertson is Head of the Competition Law and Digitalization Group. Her current researches focuses on the application of European and Austrian competition law to digital markets and the intersection of competition law with further areas of the law. Twitter: [@VRobCompLaw](https://twitter.com/vrobcomplaw) LinkedIn: [Vicky Robertson](https://www.linkedin.com/in/viktoria-vicky-robertson-4ba71926/?originalSubdomain=at)
Contact information and photo taken from and editable at WU Directory.
Affiliation
CV
since 2020
Professor of Commercial Law, Competition Law and Digitalization, Vienna University of Economics and Business
Researcher Identifier
Awards and Honors
Classifications
Expertise
Digital markets and competition law
Competition law
Comparative competition law
Activities
Reviewer for a scientific journal
None
Yearbook of Antitrust and Regulatory Studies - Reviewer
None
Market and Competition Law Review - Reviewer
None
Journal of Competition Law and Economics - Reviewer
None
Journal of Antitrust Enforcement - Reviewer
None
Computer Law & Security Review - Reviewer
Reviewer for a series
None
Hart Publishing - Reviewer
Organization scientific meeting (Conference etc.)
since 2020
Vienna University of Economics and Business; University of Graz - Organizer, moderator