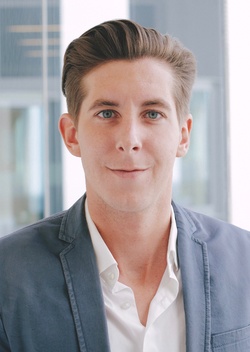 Moritz Schmid
Moritz
Schmid
MSc.
Telephone:

Email:

About me:

I am a Teaching and Research Associate and PhD candidate affiliated with the Institute for Public Management and Governance at the Vienna University of Economics and Business (WU). My research revolves around the governance challenges that public sector organisations currently face. I am particularly interested in assessing the effects disruptive technologies have on public service processes using advanced statistical and (quasi)- experimental methods.
Contact information and photo taken from and editable at WU Directory.
Affiliation
CV
No curriculum entries found.
Researcher Identifier
No researcher identifier found.
Awards and Honors
Classifications
No classifications found.
Expertise
Publications
Research report, expert opinion
| | | | |
| --- | --- | --- | --- |
| 2021 | Willems, Jurgen, Schmidthuber, Lisa, Schmid, Moritz, Knassmüller, Monika, Ebinger, Falk, Dinhof, Katharina. 2021. The biggest public sector challenges in Germany - A citizen perspective. Vienna:Vienna University of Economics and Business. | (Details) | |
| 2020 | Willems, Jurgen, Knassmüller, Monika, Ebinger, Falk, Dinhof, Katharina, Schmid, Moritz. 2020. Austria in the COVID-19 Pandemic - Citizens' Satisfaction with Crisis Measures and Communication. Austria:Vienna University of Economics and Business (WU WIEN). | (Details) | |
| | Willems, Jurgen, Knassmüller, Monika, Ebinger, Falk, Dinhof, Katharina, Schmid, Moritz. 2020. COVID-19 Pandemie in Österreich – Zufriedenheit Der Bürger*innen Mit Maßnahmen Und Kommunikation. Österreich:Vienna University of Economics and Business (WU WIEN). | (Details) | |