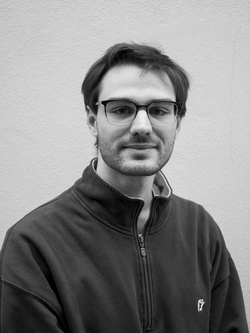 Phillipp Gnan
Phillipp
Gnan
MSc (WU)
Telephone:

Email:
Contact information and photo taken from and editable at WU Directory.
Affiliation
CV
since 2018
PhD Program in Economics and Social Sciences, WU Vienna
since 2018
Teaching and Research Associate (prae doc)

2016

-

2018

MSc in Quantitative Finance, WU Vienna
Researcher Identifier
No researcher identifier found.
Awards and Honors
Classifications
No classifications found.
Expertise
Publications
Paper presented at an academic conference or symposium
| | | | |
| --- | --- | --- | --- |
| 2021 | Gnan, Phillipp, Rieder, Kilian. 2021. Who talks during monetary policy quiet periods, and why? Evidence from the European Central Bank's Governing Council. 37th International Symposium on Money, Banking and Finance of the European Research Group / Banque de France, Paris, Frankreich, 17.06.-18.06. | (Details) | |
| | Gnan, Phillipp, Rieder, Kilian. 2021. Who talks during monetary policy quiet periods, and why? Evidence from the European Central Bank's Governing Council. 37th International Conference of the French Finance Association AFFI, Paris, Frankreich, 26.05.-28.05. | (Details) | |
| | Gnan, Phillipp, Rieder, Kilian. 2021. Who talks during monetary policy quiet periods, and why? Evidence from the European Central Bank's Governing Council. EFiC 2021 Conference in Banking and Corporate Finance, Essex, Vereinigtes Königreich von Großbrit. u. Nordirland, 08.07.-09.07. | (Details) | |
| | Gnan, Phillipp, Rieder, Kilian. 2021. Who talks during monetary policy quiet periods, and why? Evidence from the European Central Bank's Governing Council. University of Vienna brown bag seminar, Wien, Österreich, 24.03.2021. | (Details) | |
| 2020 | Gnan, Phillipp, Rieder, Kilian. 2020. Who talks during monetary policy quiet periods, and why? Evidence from the European Central Bank's Governing Council. internal research seminar at Central Bank of Ireland, Dublin, Irland, 20.12. | (Details) | |
| | Gnan, Phillipp, Rieder, Kilian. 2020. Who talks during monetary policy quiet periods, and why? Evidence from the European Central Bank's Governing Council. internal research seminar at Bank for International Settlements (BIS), Basel, Schweiz, 03.09. | (Details) | |
| 2017 | Christl, Michael, Gnan, Phillipp, Köppl-Turyna, Monika. 2017. Wage differences between immigrants and natives: The role of literacy skills. 2017 NOeG Winter Workshop, Wien, Österreich, 20.12. | (Details) | |
Working/discussion paper, preprint
| | | | |
| --- | --- | --- | --- |
| 2021 | Gnan, Phillipp, Rieder, Kilian. 2021. Who talks during monetary policy quiet periods, and why? Evidence from the European Central Bank's Governing Council. | (Details) | |
Projects
2020

IC vs. TR - Quantitative Comparison between Inverted and Traditional Classroom Teaching (2020-2020) (Details)