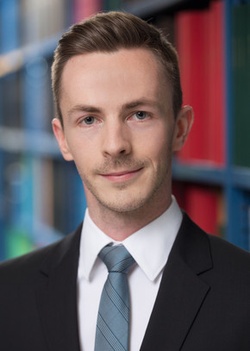 Mario Riedl
Mario
Riedl
M.Sc.
Email:
Contact information and photo taken from and editable at WU Directory.
Affiliation
CV
2018

-

2022

Research Associate, Institute for Austrian and International Tax Law
Researcher Identifier
No researcher identifier found.
Awards and Honors
2020

WU Research Award

2019

Leistungsstipendium der WU Wien
Reisestipendium des Wolfgang Gassner-Wissenschaftspreises (LeitnerLeitner)
Classifications
No classifications found.
Expertise
Europäisches Steuerrecht
Internationales Steuerrecht
Österreichisches Steuerrecht