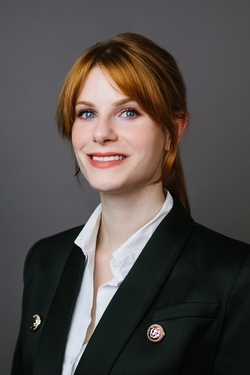 Mariana Sailer
Dr.rer.soc.oec.
Mariana
Sailer
Telephone:

Email:
Contact information and photo taken from and editable at WU Directory.
Affiliation
CV
2021
Visting Scholar at Questrom School of Business at Boston University
since 2021
Guest Researcher at Research Data Centre (FDZ) of the German Federal Employment Agency (BA) at the Institute for Employment Research (IAB)
since 2020
Assistant Professor
2018
Visiting Scholar at WHU – Otto Beisheim School of Management

2017

-

2020

Research Associate prae doc
Researcher Identifier
No researcher identifier found.
Awards and Honors
2021

Anerkennungspreis der Dr. Maria Schaumayer Stiftung
Stephan Koren-Preis

2019

VHB Best Conference Paper Award

2017

Anerkennungspreis im Rahmen des Forschungspreises 2017
Classifications
No classifications found.
Expertise
Incentive systems
Optimal contracts
Compensation
Activities
Position in internal habilitation committee
2022
Wirtschaftsuniversität Wien - Member Habilitation Committee
Membership in scientific association
since 2019
National Tax Association
since 2019
American Accounting Association
since 2018
Schmalenbach-Gesellschaft für Betriebswirtschaft
since 2018
European Accounting Association
Reviewer for a scientific journal
since 2022
Junior Management Science - Reviewer
since 2021
European Accounting Review - Reviewer
Reviewer for an international conference
2022
American Accounting Association - Reviewer
Attendance scientific meeting (Conference etc.)
2022
Wirtschaftsuniversität Wien - Participation ERMAC 2022
2022
Wirtschaftsuniversität Wien - Presentation Accounting Brown Bag Seminar
2021
Wirtschaftsuniversität Wien - Presentation Accounting Brown Bag Seminar
2021
WHU – Otto Beisheim School of Management - Participation 7th Berlin-Vallendar Conference on Tax Research
2021
University of Glasgow (online) - Participation 16th Workshop on European Financial Reporting
2021
Boston College & Boston University - Participation in Boston Empirical Accounting Conference
2020
Wirtschaftsuniversität Wien - Presentation im Accounting Brown Bag Seminar
2020
WHU – Otto Beisheim School of Management - Participation an 6th Berlin-Vallendar Conference on Tax Research
2020
UNC Tax Center (online) - Participation 2020 UNC Tax Symposium
2019
Wirtschaftsuniversität Wien - Participation in 15th Workshop on European Financial Reporting
2019
Wirtschaftsuniversität Wien - Participation in ERMAC Conference
2018
WHU – Otto Beisheim School of Management - Participation 4th Berlin-Vallendar Conference on Tax Research
2018
WHU – Otto Beisheim School of Management - Presentation Accounting Brown Bag Seminar
2018
European Accounting Association - Participation Annual Meeting in Mailand, Italien
Other scientific activities
2022
Wirtschaftsuniversität Wien - Scientific Discussion 5th Vienna Doctoral Consortium in Taxation
2021
European Institute for Advanced Studies in Management (EIASM) - Scientific Discussion 11th Conference on Performance Measurement and Management Control
2021
European Accounting Association - Scientific Discussion EAA Virtual Congress
2019
WHU – Otto Beisheim School of Management - Scientific Discussion 5th Berlin-Vallendar Conference on Tax Research in German Ministry of Finance
2019
Arbeitskreis für quantitative Steuerlehre (arqus) - Discussion 15th Yearly Conference