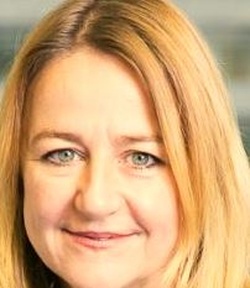 Elisabeth Marie Louise de Schutter
Dipl.-Ing.
Elisabeth Marie Louise
de Schutter
Email:

About me:

MSc from Wageningen University and Reseach Center, The Netherlands. Researcher team 'Sustainable Resource Use' within the Institure for Ecological Economics. Working in (3rd party) projects concerning land and biomass resources, environmental and social pressures related to unsustainable demand and governance challenges for global supply chains.
Contact information and photo taken from and editable at WU Directory.
Affiliation
CV
No curriculum entries found.
Researcher Identifier
No researcher identifier found.
Awards and Honors
Classifications
No classifications found.
Expertise
Publications
Journal article
| | | | |
| --- | --- | --- | --- |
| 2021 | Stelwagen, Rianne, Slegers, Ellen, de Schutter, Elisabeth Marie Louise, van Leeuwen, Eveline. 2021. A bottom-up approach to model the environmental impact of the last-mile in an urban food-system. Sustainable Production and Consumption. 26 958-970. | (Details) | |
| 2019 | de Schutter, Elisabeth Marie Louise, Giljum, Stefan, Häyhä, Tiina, Bruckner, Martin, Naqvi, Syed Ali Asjad, Omann, Ines, Stagl, Sigrid. 2019. Bioeconomy Transitions through the Lens of Coupled Social-Ecological Systems: A Framework for Place-Based Responsibility in the Global Resource System. Sustainability. 11 (20), 5705 | (Details) | |
Working/discussion paper, preprint
| | | | |
| --- | --- | --- | --- |
| 2014 | de Schutter, Elisabeth Marie Louise. 2014. Bio by Deloitte et al. 2014. Study supporting potential land and soil targets under the 2015 Land Communication. | (Details) | |
| 2013 | de Schutter, Elisabeth Marie Louise. 2013. Land Footprint scenarios (Friends of the Earth Europe). | (Details) | |
| | de Schutter, Elisabeth Marie Louise. 2013. Scenarios of RE Technology growth. Progress Report 3 in: Feasible Futures for the Common Good. Energy Transition Paths in a Period of Increasing Resource Scarcities, funded by Klima Energie Fonds. . | (Details) | |
Research report, expert opinion
| | | | |
| --- | --- | --- | --- |
| 2018 | Foster, Gillian Joanne, Dobernig, Karin, Gruszka, Katarzyna, Schanes, Karin, de Schutter, Elisabeth Marie Louise. 2018. Chapter 5. Sustainable Consumption and Production. In Lutter, S., Luks, F., Stagl, S. (Eds.), Towards a Socio-Ecological Transformation of the Economy. Background Report for "Growth in Transition". Vienna: Institute for Ecological Economics, Vienna University of Economics and Business. | (Details) | |
| 2014 | de Schutter, Elisabeth Marie Louise. 2014. A calculation of the EU Bioenergy land footprint (Friends of the Earth Europe). . Wien :Wirtschaftsuniversität Wien . | (Details) | |
| 2007 | de Schutter, Elisabeth Marie Louise. 2007. Investeren in de varkenskolom in Hongarije, Roemenië, Oekraïne en Rusland. Research report. . Den Haag:Leiden University . | (Details) | |