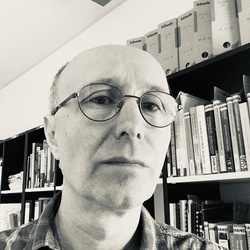 Christian Bellak
ao.Univ.Prof. Mag.Dr.rer.soc.oec.
Christian
Bellak
Telephone:

Email:
Contact information and photo taken from and editable at WU Directory.
Affiliation
CV
2009

-

2011

Projektleiter OeNB Jubiläumsfondsprojekt 1358: Erklären Lohndifferentiale die internationale Arbeitsmigration? Eine empirische Studie zur Rolle von Lohndifferentialen

2008

-

2010

Projektleiter FWF Projekt F 2012: Causes and Consequences of FDI in Central and East European Countries and the Implications for Tax Coordination in the Enlarged Europe
2008
Visiting Research Fellow, Oxford University Centre for Business Taxation, Said Business School, Oxford
2007
Visiting Lecturer, University of Mauritius
2005
Visiting Lecturer, University of Mauritius
since 2004
Associate Professor, Department of Economics, WU
2004
Habilitation, WU

2004

-

2007

Projektleiter FWF Projekt Working Package 8: Tax Competition

1992

-

2004

Assistant, Department für Economics, WU
1992
Doctoral Dissertation, WU
1991
Research Fellow, Dept. of Economics, Helsinki (SF)

1988

-

1989

Assistent at WU
Researcher Identifier
No researcher identifier found.
Awards and Honors
2009

WU Best Paper Award
WU Best Paper Award der Stadt Wien

2008

WU Best Paper Award

2006

International Journal of Emerging Markets Award for the Best Emerging Markets Paper (with Markus Leibrecht), European Academy of International Business EIBA

2001

Best Paper Award, European Academy of International Business EIBA

1995

Theodor Körner Preis

1994

Schrödinger Stipendium der OeNB
Classifications
No classifications found.
Expertise
Activities
Member of the editorial board
since 2015
Journal of Business in Developing Nations - Member of Editorial Board
Positions in public advisory boards, Consultant
since 2019
Wirtschaftswissenschaftlicher Beirat, Bundesministerium für Landesverteidigung - Head
Projects
2008

2004

2003

2001

2000

1999

1997

1995