Welcome to FIDES!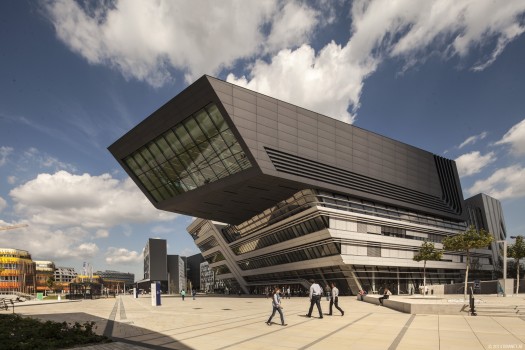 FIDES - the Research-Information-Documentation-Evaluation-System of Vienna University of economics and business
FIDES includes 89479 publications and provides data on 2484 currently active WU researchers working in 172 academic units.
Recent publication entries
Feichter, Christoph. 2023. The effect of supervisors' prior task performance on employees' targets. Accounting Review. (Details)
Fazekas, Mihaly, Ferrali, Romain, Wachs, Johannes. 2022. Agency independence, campaign contributions, and favouritism in US federal government contracting. Journal of Public Administration Research and Theory. (Details)
Judt, Ewald, Klausegger, Claudia. 2022. Was ist eigentlich ... Kostenmanagement? BankArchiv: Zeitschrift für das gesamte Bank- und Börsenwesen. (5), 365-366. (Details)
Gürtlich, Gerhard H., Lampl, Stefan. 2022. Die logistischen Strukturen der russischen Streitkräfte. Österreichische Zeitschrift für Verkehrswissenschaft. (1), 15-27. (Details)
Seiwald, Johann, Gschiel, Petra, Polzer, Tobias. 2022. Parlamentarische Diskussion über die Erreichung von Wirkungszielen in Österreich. Der Budgetausschuss als methodischer Sparringpartner und Wächter politischer Rechenschaftslegung. Verwaltung und Management. 28 (3), 114-121. (Details)
Your FIDES
Additional to the publication entry in FIDES you can upload the fulltext via API to the Institutional Repository ePubWU for the purpose of open access.
Your entered information (meta-data) will be transfered to the repository and activated after a formal control.
WU-POL Quality Assurance in FIDES