Welcome to FIDES!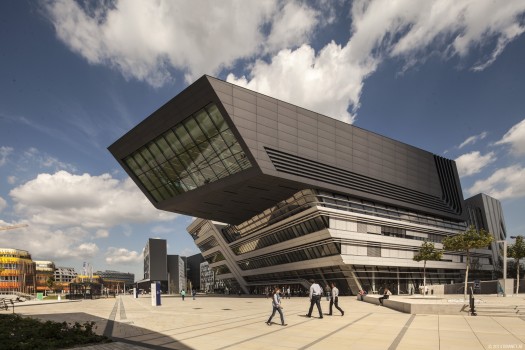 FIDES - the Research-Information-Documentation-Evaluation-System of Vienna University of economics and business
FIDES includes 72617 publications and provides data on 2154 currently active WU researchers working in 145 academic units.
Recent publication entries
Huber, Florian, Punzi, Maria Teresa. 2019. International housing markets, unconventional monetary policy and the zero lower bound. Macroeconomic Dynamics, , (Details)
Kummer, Sebastian. 2018. Transport und Logistik im Wandel. Internationales Verkehrswesen, (70), 3-3. (Details)
Novy, Andreas. 2018. Parteien in Zeiten des Umbruchs. Kurswechsel, 1, 120-125. (Details)
Kaiser, Alexander. 2018. Learning from the future meets Bateson's levels of learning. The Learning Organization, 25 (4), 237-247. (Details)
Obergruber, Valentin. 2018. Zur Unternehmensausnahme gem § 82 Abs 1 Z 3 EheG. Österreichische Juristen-Zeitung, (12), 567-568. (Details)
Your FIDES
Additional to the publication entry in FIDES you can upload the fulltext via API to the Institutional Repository ePubWU for the purpose of open access.
Your entered information (meta-data) will be transfered to the repository and activated after a formal control.
Support
If you have any questions or comments about WU-FIDES don't hesitate to contact us via e-mail:
bach-fides@wu.ac.at!

Contact person: Daniela Weismeier-Sammer