Welcome to FIDES!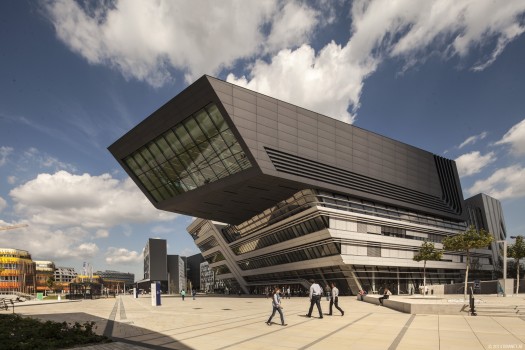 FIDES - the Research-Information-Documentation-Evaluation-System of Vienna University of economics and business
FIDES includes 76126 publications and provides data on 2108 currently active WU researchers working in 150 academic units.
Recent publication entries
Pfarrhofer, Michael, Piribauer, Philipp. 2019. Flexible shrinkage in high-dimensional Bayesian spatial autoregressive models. Spatial Statistics. 29 109-128. (Details)
Geyer, Alois, Kremslehner, Daniela, Mürmann, Alexander. 2019. Asymmetric Information in Automobile Insurance: Evidence from Driving Behavior. Journal of Risk and Insurance. (Details)
Wagner, Benjamin. 2019. Liable, but Not in Control? Ensuring Meaningful Human Agency in Automated Decision-Making Systems. Policy and Internet. 11 (1) (Details)
Mochizuki, Junko, Naqvi, Syed Ali Asjad. 2019. Reflecting Disaster Risk in Development Indicators. Sustainability. 11 (4) (Details)
Buriak, Svitlana. 2019. Attribution of Profits to a Permanent Establishment of a Partnership (Hybrid Entity): Limitations of the "Separate Entity Approach". Transfer Pricing International (TPI). 2019 (No 1), 33-36. (Details)
Your FIDES
Additional to the publication entry in FIDES you can upload the fulltext via API to the Institutional Repository ePubWU for the purpose of open access.
Your entered information (meta-data) will be transfered to the repository and activated after a formal control.
Support
If you have any questions or comments about WU-FIDES don't hesitate to contact us via e-mail:
bach-fides@wu.ac.at!

Contact person: Daniela Weismeier-Sammer